Dr. Nuzum's story is unique. He grew up in a family of naturopaths and was the only biological son to Scott and Joanne Nuzum. Daniel was just seven years old when his parents started adopting children, and they didn't stop until thirty-two children had found a happy and healthy home! Throughout the time of these adoptions, his parents cared for many children with special needs. The experience of witnessing, as well as assisting with the care of, the various challenging needs of his siblings provided the ultimate inspiration for his future career and sparked his passion for giving back and healing through natural techniques.
Dr. Nuzum received his license to practice natural medicine at the age of 20, becoming the youngest licensed naturopath in U.S. history at that time. His path has taken him outside of the country for work on many occasions. In Mexico, he worked in numerous cities and towns with different tribes. He has also served as a professor, sharing his knowledge by traveling throughout North America, South America and the Caribbean.
His passion for healing the whole body via natural properties led him to formulate supplements for those looking to heal and increase their "Optimal Health Naturally".
With 20 years of formulation experience, Dr Nuzum brought his line of products to life in 2008. His line specializes in his high quality, proprietary formulation of fulvic acid- a compound that's being depleted in our foods today and is necessary for proper nutrient absorption and toxin elimination. After researching this compound for years, Dr Nuzum has become one of the leading experts and educators in his field. His passion for staying on the cutting edge of product development led him to develop Dr Nuzum's Nutraceuticals.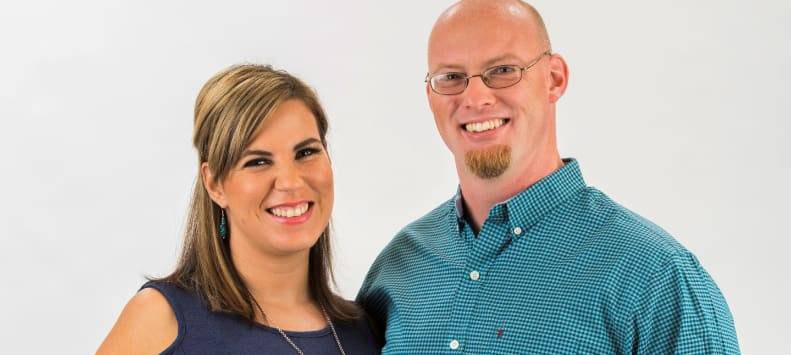 Dr. Nuzum, and his wife Gina, live in Meridian, Idaho, where they enjoy spending time with family and friends. Together, they have five children and love to share the natural path to health. Their mission is to transform health on a global level, and it begins by helping individuals achieve peak personal wellness.
Inspired by a passion for helping people and seeing them thrive. Dr. Nuzum frequently pursues opportunities to educate. He began educating global audiences with guest appearances on documentaries such as
with Charlene and Ty Bollinger, where he spoke about the connection between fluoride and bone cancer. Since then, he has appeared as an expert on various topics for many other health documentaries.
with Jonnathan Otto, where he speaks about the true causes of AutoImmune Disorders and how they can be resolved.
Dr. Nuzum's Bio
Daniel Nuzum is a seasoned and dedicated natural medicine professional with proven expertise and demonstrated success as a Doctor of Osteopathy, Doctor of Naturopathic Medicine, Doctor of Indigenous Medicine, and a Doctor of Natural Medicine, and a researcher and formulator for Dr. Nuzum's Nutraceuticals. Please note that Dr. Nuzum is not a Western Medical Doctor nor does he claim to be one. He does not practice Conventional Medicine.
A pioneer in the industry and an expert in Naturopathic medicine with immense field-work experience, substantial research contributions, and significant private practice experience in which he has treated more than 15,000 patients throughout his dynamic and comprehensive career, Dr. Nuzum exceeds what it means to be an industry leading practitioner.
With a background that extends all throughout natural medicine, Dr. Nuzum has spent much of his life working towards becoming a comprehensive physician in the alternative medicine field. Growing up in a home where his parents believed in the power of natural medicine, he was exposed to the concept at a young age. And serving as an assistant to his parents who went on to adopt 32 special needs children throughout his childhood, Dr. Nuzum frequently helped his parents to provide natural medical treatments like physical therapy, care giving, and thoughtful meal preparation. In addition, he would often procure tinctures and herbal supplements for his adopted brothers and sisters.
As he transitioned into adulthood, the choice to pursue natural medicine was easy. Dr. Nuzum entered into Naturopathic medical school in Mexico in 1994 and graduated in 2000. After completing nearly 3200 hours of clinical internship work, he received his license as a Naturopathic physician. While completing his studies, Dr.Nuzum worked in 8 different clinics within Mexico.
Shortly thereafter, Dr. Nuzum returned to the United States with his wife to join a Naturopathic medical school in Ohio as a student/professor. In addition, he served as the Clinical Director of the school's clinical program. Dr. Nuzum went on to serve in this position for seven years, while working towards a double Ph.D. in Naturopathic Medicine and Mechanotherapy, and Natural Medicine.
From there, Dr. Nuzum went on to further pursue studies at the Panam University in St. Kitts, West Indies, where he would complete his studies in manual osteopathy, natural medicine, indigenous medicine, oriental medicine, and monastic medicine. It was here that Dr. Nuzum also received his third and fourth Ph.D. in Indigenous Medicine and Monastic Medicine from Panam University. However, not completely satisfied with his level of education and academic rigor just yet, Dr. Nuzum went on to enroll in a fifthh Ph.D. program at the National University of Medical Sciences, where he went on to receive another Ph.D. in Osteopathic Physical Medicine and Clinical Rehabilitation in 2016.
While satisfied with his academic achievements thus far, Dr. Nuzum wanted to continue on with his spiritual and religious studies. In 2017, he enrolled in the Word of God International Seminary, with the goal of completing his studies in Theology. He graduated in 2018 and is now a licensed SCNRFP physician and serves as the Nation's Minister of Health.
It's no secret that Dr. Nuzum's academic record is exceptionally rigorous, highly reputable, and extremely impressive. Additionally, his professional experience parallels his academic achievements, in that it is through his professional experiences that Dr. Nuzum was able to inform his academic interests. Not one to shy away from the opportunity to further his knowledge and develop his practice, Dr. Nuzum is consistently motivated not by what he knows, but by what he does not know.
In his private practice, Spirit Way Medicine, Dr. Nuzum remains highly motivated to offer his patients exceptional expertise within the realm of natural medicine across a wide range of specializations, including:
Nutritional Supplements

Detoxification

Immune System Rehabilitation

Hormone Balancing

Fermented Nutrient Development

Medicinal Mushroom Development

Oriental Medicine

Nutrition

Nutrition Plan Development

Manual Osteopathy

Naturopathic Medicine

Naprapathy
Each and every day, Dr. Nuzum strives to better himself and his practice, either through his spirituality, academic rigor, or professional applications. As a dedicated physician, he remains committed to continuing on his path towards developing new and innovative natural medical treatments for his patients. However, throughout nearly everything he does as a professional, an academic, and a theologian, Dr. Nuzum remains steadfast in his dedication to advancing the field of medicine and adding the benefits of naturopathic medicine all throughout his approach, so that he can continue to offer his patients exceptional services.